The Boston Celtics have the 17th pick in the upcoming NBA Draft. It's hard to predict just who will be available then, but UConn point guard Shabazz Napier could be available when its the Celtics turn to pick.
Napier is an intriguing pick for the Celtics, not only because of his placement in the annals of New England sports history, but also because of the talent he has on the basketball court. Napier is a lethal offensive weapon at the point, and could be a very good player in the NBA.
So what exactly makes a 5'11" guard worthy of a 1st round selection?
Scoring Instincts:
Napier has one of the best scoring touches in all of college basketball, and he can knock down shots in any situation. Shabazz scored 18 points a game while shooting 43% from the field for UConn this season. Napier has multiple weapons in his arsenal, making him a threat from all over the court.
Napier has a great catch and shoot game, making him a dangerous off ball threat.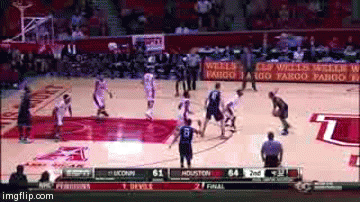 He also can catch and shoot off screens as well.
Maybe the best facet of Napier's game is his ability to hit pull up jumpers. He creates space well and has a natural fade to his shot, making him hard to defend.
Shabazz is excellent on pull ups off the pick-and-roll. He stops on a dime and can drain them from all areas of the court.
Napier is also excellent on pull up in isolation. He can pound the ball for hours and then knock one down when he finds a mismatch.
Shabazz has very good range as well, and will be a 3-point threat in the NBA.
Napier does have trouble finishing at the rim occasional. However, he gets very good penetration and can get to the basket seemingly any time he wants, off iso and pick-and-roll.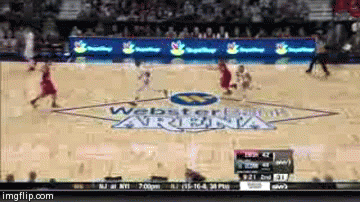 Playmaking Ability
In addition to being a prolific scorer, Napier also has the contrivance necessary to play point guard.
Napier has creator instincts. He has great awareness and knows where his teamates are at all times. He's unselfish on the break and will rack up the assists.
Napier has great vision and can find the open man while driving the lane.
Napier can hit the roll man as well.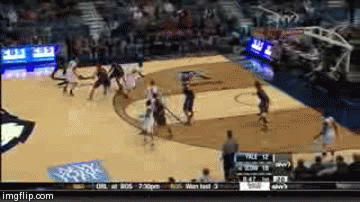 Napier is an excellent dribbler, and while he's not as explosive as many other guards in the draft, he does have the ability to maneuver around defenders.
Another thing Napier can bring to the Celtics is experience. Shabazz played four years of college basketball, and will be much more NBA ready than the one-and-done, high profile first round selections.
Napier isn't very big or very fast, but he brings all the tools necessary to be a good player in the NBA. He has two National Championships on his resume, and has a great attitude, as well as work ethic and the desire to win, things a certain Celtic point guard seems to lack.
While the Celtics picking Napier is unlikely, he has been interviewed by Danny Ainge at the combine, and has expressed interest in playing for Boston, his childhood team. Keep an eye on Napier as the draft looms closer.