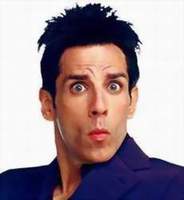 ESPN published an Insider article discussing the Celtics "blueprint" for next year.  In it, there is a comment about Wally's contract that I found worthy of reposting. 
By the way, Szczerbiak's contract, though hefty, is not the albatross that it is made out to be. Szczerbiak is still one of the league's premier shooters and his contract does not go out too long -- a good combination. More to the point in ascertaining his trade value around the league will be his health. He played in only 32 games this season before undergoing season-ending ankle surgery, and clubs will need to trust in his ability to remain healthy if they are to assume such a steep contract.
I have to agree.  Of course he's a waste of space when he's unhealthy and he was slow afoot this year when he was fighting through pain (because he rushed back too soon).  However, when he is at full speed, I find him to be an asset on the court.  He knows how to space the floor, doesn't make a lot of dumb mistakes, and of course he can shoot lights out.
I find it unlikely that we'll be able to get good trade value for him this summer.  However, if we can get something out of him next year, we'll be in good shape the next offseason.  We can either let his contract run out or trade him to a team looking for cap space in 2009.