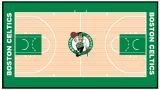 at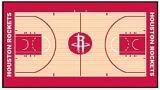 Boston Celtics (43-24) at Houston Rockets (35-31)
Friday, March 19
8:30 PM ET
Game #68, Road Game #35
TV: NBA-TV, RTV, FSH, CSN-NE
Radio: WEEI, KILT
Toyota Center

Referees: Joe De Rosa, Leon Wood, Greg Willard

Game Thread l Chat


The Celtics begin on a very tough stretch of games starting with this game in Houston. This is the first of back to back games with the second in Dallas on Saturday. This stretch includes 3 games in 4 nights and starting with this game, the Celtics face 8 straight Western Conference teams including two games against this Rockets team. The 9th game in this stretch is the final meeting between the Celtics and Cavaliers. Only one team in the next 9 games has a losing record, and that is the young and athletic Kings team that will present its own set of challenges.
This is the first meeting between the Celtics and Rockets. The Rockets have struggled with injuries this season but are healthy except for Yao Ming, who has been out all season. They helped themselves at the trade deadline by swapping Tracy McGrady for Kevin Martin and are now making a run at the playoffs. They currently sit 9th in the West, 4.5 games behind the Portland Trailblazers and are just half a game ahead of the Grizzlies who are in the 10th spot.

The Rockets are 20-14 at home and 6-4 in their last 10 games, but have won 4 in a row. The Celtics are 22-12 on the road and 7-3 in their last 10 games. The Celtics have won 2 in a row and 3 of their last 4 games. They have had 3 blowouts in their last 4 games but all against lottery teams. This next stretch of games will be a very important barometer to tell us where the Celtics really are going into the playoffs. A win against Houston would be a great first step.
Probable Starting Matchups
Point Guard

vs




Rajon Rondo

vs

Aaron Brooks



Shooting Guard


vs




Ray Allen

vs Kevin Martin

Small Forward


vs




Paul Pierce

vs

Trevor Ariza



Power Forward


vs




Kevin Garnett

vs Louis Scola

Center


vs




Kendrick Perkins

vs

Chuck Hayes




Key Matchups

vs

Rajon Rondo vs Aaron Brooks
Aaron Brooks is averaging over 20 points and 5 assists per game in his 3rd season with the Rockets. Rondo will need to stay in front of Brooks on defense and try to limit his shots. He also needs to continue to look to distribute the ball and get the other starters involved early.


vs

Ray Allen vs Kevin Martin
Before the trade deadline, there was a lot of talk of the Celtics trading Ray for Kevin Martin. Instead, Martin went to the Rockets and Ray stayed a Celtic. Both have been shooting the ball well and Ray will need to play defense along with hitting his shots since Martin has been averaging over 20 points per game.

Honorable Mention
Kevin Garnett vs Louis Scola
KG has been getting closer to the KG of old and he will need to bring his defense to keep Scola from getting easy baskets inside. KG also has a height advantage over Scola and should be able to get his shot off over him.

Keys to the Game
Defense - In order to win in the playoffs especially, the Celtics need to get back to the shut down defense that they played in their championship season. They need to amp up their defense now in order to get there for the playoffs.

Rebounding - The Celtics have got to put out more effort on the boards. They have done better in recent games, but they have to do it on a consistent basis. By allowing other teams to out-rebound them, they give up second chance points and allow too many fast break baskets.

Ball Movement - When the Celtics move the ball and find the open man, the offense flows smoothly and the Celtics are hard to beat. On the other hand, when the ball stops moving, we get games like the loss to the Nets.

Be Aggressive - Players have got to be aggressive, especially in going to the basket, grabbing rebounds and going after loose balls. They have to be the aggressors and set the tone for the game.

Play 48 Minutes - The starters have to come out strong and finish strong while the bench must come in and do their part to keep or grow the lead established by the starters. There can't be any sluggish starts or let downs. If they lose focus against any of their next 9 opponents, things will end badly.

X-Factor
On the Road Again
The Celtics have played better on the road this season than at home. However, their last 3 home games have been won in blowouts. Let's hope that home success hasn't reversed their earlier ability to win on the road.