at
Cleveland Cavaliers (5-21) at Boston Celtics (12-12)
Wednesday, December 19, 2012
Regular Season Game #25, Home Game #13
TV: CSN-NE, FSO, NBA-LP 756(CLE)/757(BOS)
Radio: WEEI, WTAM
TD Garden
The Celtics return home to host the 5-21 Cavaliers after an 0-3 road trip. In spite of their record, the Cavs are a team that the Celtics need to take seriously now that they have Kyrie Irving back running the offense. Irving, Varejao and Waiters are all finding their strides and make the Cavs dangerous to any team taking them for granted.
Both teams come into the game on losing streaks. The Cavs have lost 4 in a row, while the Celtics are on a 3 game losing streak. Both teams played on Tuesday night and so fatigue could come into play, although with the Cavs being a younger team, fatigue could affect them less than it would the Celtics.
The Celtics won the series last season 3-0. All 3 wins were close games with the Celtics winning by 3 points, 3 points and 1 point. This is the first of 4 meetings between these two teams this season. The Celtics are 4-6 in their last 10 games while the Cavs are just 1-9 in their last 10. The Celtics are 8-4 at home while the Cavs are 2-13 on the road.
The Celtics have been struggling and are once again back at .500. They need to get back on track especially on the defensive end where they are allowing 98 points per game. The bench, which was supposed to be a strength has been struggling to find chemistry and haven't been producing. A home game against the Cavs could be just what the Doc ordered, but if they don't come out focused, it could be another loss.
Both Daniel Gibson and Anderson Varejao were injured in last night's game. Varejao returned to finish the game vs the Raptors but Coach Byron Scott wasn't sure about either in tonight's game. Varejao is more likely to play than Gibson, but neither is a positive.

Probable Starters
Rajon Rondo.......Courtney Lee.......Paul Pierce......Brandon Bass ........Kevin Garnett

Celtics Reserves
Jared Sullinger
Jason Collins
Jason Terry
Jeff Green
Leandro Barbosa
Chris Wilcox
Injuries
Avery Bradley (shoulders) out

D-League
Kris Joseph
Fab Melo
Probable Starters
Kyrie Irving.....Dion Waiters....Alonzo Gee....Tristan Thompson.....Anderson Varejao
Cleveland Bench
CJ Miles
Luke Walton
Tyler Zeller
Donald Sloan
Kevin Jones
Samardo Samuels
Jon Leuer
Jeremy Pargo
Injuries
Omri Casspi (illness) questionable
Daniel Gibson (leg) questionable
Anderson Varejao (knee) questionable
Key Matchups
vs
Rajon Rondo vs Kyrie Irving
Rondo has been playing rather un-Rondolike in recent games. He has had 29 turnovers in his last 5 games, including a pair of back to back 7 turnover games. He will need to be more focused as he faces Kyrie Irving, who is playing very well and averaging 23.8 points per game.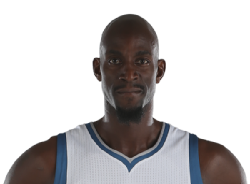 vs
Kevin Garnett vs Anderson Varejao
This will be a tough matchup for the Celtics. Varejao plays with a lot of energy and also plays rough. I expect to see Bass or Wilcox guarding him more than KG because of how physical he plays. The Celtics need to keep Varejao, who is averaging 14.6 rebounds per game, off the boards.
Keys to the Game
Focus - The Celtics have shown that when they come out focused and keep their intensity, especially on defense, throughout the game, they win. Whether it's a lack of focus or a lack of chemistry, the Celtics must figure it out. They must focus on taking care of the ball and limiting turnovers as in every game recently, they seem to lose focus and turn the ball over several times to give the other team a chance to put the game away.
Rebound - Rebounding is mostly desire and effort. When the Celtics put out the effort to out-rebound their opponents, they usually get the win. When they put the effort in to crash the boards, that effort also tends to show in other areas of the game as well. Too often we see opponents hustling to get rebounds while Celtics stand around or are slow to react. They must make an effort as a team to win the rebounding battle.
Defense - Defense is the key to every game. The Celtics won banner 17 with defense and if they want to win banner 18 they must once again do it with defense. We've seen that type of defense only in short spurts this season. They must find their defensive identity and make it a priority in every game.
X-Factors
Home Court and Fatigue
The Celtics are home after 3 losses on the road. Hopefully the home crowd will give them a boost in this game. Both teams are playing in back to back games so fatigue could be a problem for both teams, but more so for the Celtics since they are the older team.
Official Report
Zach Zarba
Zach Zarba has officiated 559 regular season NBA games and 17 Playoff games during his nine-year career. Prior to joining the NBA, Zarba officiated in the NBA Development League for two years, where he was part of the crew that officiated the 2003 D-League Finals. He also spent one year officiating in the CBA and two years officiating in the IBL. Zarba has three years of collegiate officiating experience in the ACC, SEC, Colonial, ASUN, OVC and NEC Conferences. In addition, he has three years of high school officiating experience in New York. While at New Paltz, Zarba was a member of the basketball team and was named captain his senior season. The Celtics are 1-0 this season, a win in Chicago, and 8-2 in their last 10 games with him. The Cavs are 1-9 in their last 10 games with Zarba as an official. His home W/L record this season is 9-8.
Scott Bolnick
Scott Bolnick is listed as a non-staff referee. He has refereed in college and the D-League and was one of the replacement referees back in 2010 during the strike. As a replacement ref, he wasn't shy about blowing the whistle and averaged 78 fouls per game. In the D-League he was second in the league calling technicals. He called a win over NJ in 2010 as a replacement ref in which the Celtics shot 30 free throws to 42 for the Nets. He is pretty much an unknown at this point. Hopefully he has gotten his whistle under control by now, or this may be a long game. He also called a loss to the Sixers this preseason. The Cavs are 1-0 this season and 2-1 over with Bolnick over his career. His home W/L record this season is 0-4.
John Goble
John Goble enters his fifth season having officiated 314 regular season games and 13 playoff games. He also officiated the 2010 NBA All- Star Rookie/Sophmore game. Prior to working in the NBA, Goble officiated 104 games over four seasons in the NBA Development League and was selected to officiate the 2007 NBA D-League Finals. He also officiated in several college conferences, including the Southeastern Conference, where he was a tournament official in 2006 and 2007, and the Sunshine State Conference. Goble received a Bachelors degree in Physical Education from Florida International University, and worked as an account executive and a teacher before joining the NBA. Seems odd that Goble already has worked the playoffs with just 4 years of experience and others have been in the league 12 years or more and haven't cracked the playoff rotation yet. Goble was the referee who called the clotheslins Barbosa in the first Nets game a regular foul. He also called a foul at the end of the game on an obvious clean steal that could have changed the outcome of the game. The Celtics are 6-4 over their last 10 games that Goble has officiated and 0-1 this season (the loss to the Nets). The Cavs are 2-8 in their last 10 games with Goble. His home W/L record this season is 11-9.