at
New Orleans Hornets (12-26) at Boston Celtics (20-17)
Friday, January 16, 2013
8:00 PM ET
Regular Season Game #38 – Home Game #20
TV: CSN-NE, FSNO, NBA-LP 756(NOH)/757(BOS)
Radio: WEEI, WWL
TD Garden
Referees: Ken Mauer, Derrick Collins, Kevin Cutler

Game Thread l Chat

Boston Celtics Tickets

Doc Rivers will have his first shot at coaching against his son Austin as the Celtics host the New Orleans Hornets. The Hornets are coming in off a win over the Sixers on Tuesday night. The Celtics are looking to extend their win streak to a season high 7 games. Both teams are 6-4 in their last 10 games. The Celtics are 13-6 at home while the Hornets are 6-13 on the road.

The Hornets have been inconsistent and have been dealing with injuries, but they are healthy and finally finding some consistency. They are coming off a 111-99 road win over the Sixers and have won 5 of their last 6 games since finally getting healthy. It wouldn't be a good idea for the Celtics to underestimate them. The Hornets have won three of four against the Celtics, including a 19-point victory in the lone meeting last season and a two-point win in their last trip to Boston on Dec. 31, 2010.

The story of the game is pretty much Doc Rivers coaching against his son Austin. Austin has struggled in his rookie year so far and has been playing limited minutes since the return of Eric Gordon to the lineup. As much as Doc wants his son to succeed, he needs to do his best in this game to keep him from doing so. It will certainly be a tough game for Doc as both a coach and a dad.

The Hornets are not a team that the Celtics should take lightly, in spite of their record. Many of their struggles were due to injuries to key players and now that they are healthy, they have regained a measure of swagger and will be a tough opponent.
ProbableStarters
PG
Rajon Rondo

13.2 PPG 11.2 APG 5.2 RPG 1.8 SPG

SG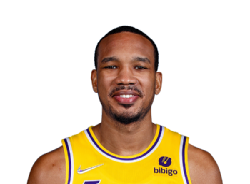 Avery Bradley

8.7 PPG 1.3 APG 1.7 RPG .308 3P%

SF
Paul Pierce

19.6 PPG 5.5 RPG 3.8 APG

PF
Brandon Bass

7.8 PPG 5.1 RPG 0.7 BPG

C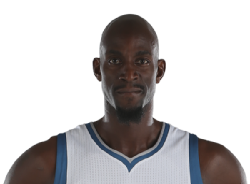 Kevin Garnett

14.6 PPG 7.1 RPG 0.8 BPG

Reserves


Jared Sullinger




Jason Collins




Courtney Lee




Jeff Green




Leandro Barbosa




Jason Terry



Injuries


Chris Wilcox

(thumb) day to day

Red Claws


Fab Melo







Probable Starters
PG
Greivis Vasquez

14.1 PPG 9.1 APG 4.5 RPG 0.7 SPG

SG
Eric Gordon 16.6 PPG 3.9 APG .156 3P%

SF
Al Farouq Amino 7.4 PPG 7.0 RPG 1.5 APG

PF
Anthony Davis

13.2 PPG 7.8 RPG 1.8 BPG

C
Robin Lopez

11.5 PPG 5.7 RPG 1.8 BPG

Reserves


Xavier Henry


Roger Mason Jr


Ryan Anderson




Jason Smith




Austin Rivers




Brian Roberts




Donald Sloan




Lance Thomas




Darius Miller



Injuries
None


Key Matchups
vs

Rajon Rondo vs Grievis Vasquez
Vasquez has been playing very well for the Hornets and is coming off a 23 point, 9 assist effort to lead the Hornets over the Sixers. Rondo needs to disrupt Vasquez with his defense as well as keep the Celtics offense moving. It's possible that Rondo and Avery will swap on the defensive end.


vs

Avery Bradley vs Eric Gordon
Gordon is capable of putting up a lot of points and so it will be up to Avery and Rondo to keep him from getting his shot going. At the same time, it would be nice to see Avery's offense continue to improve.

Honorable Mention
Courtney Lee vs Austin Rivers
Lee and Rivers are old friends from Orlando. Since Austin is coming off the bench for New Orleans the job of covering him will likely fall to Courtney Lee. Austin has been struggling of late and it would be nice to keep him struggling just one more game.

Keys to the Game
Defense - The Celtics have been winning with their defense and they need to continue to make defense their main focus. As long as they play lock down Celtics' team defense, they will always have a chance to win games.

Rebound - It takes effort to rebound and the Celtics must put forth that effort if they want to win this game. They can't allow the Hornets to get second chance baskets. They must be the team that wants it more if they expect to win this game and that effort and desire will show itself on the boards.

Be Aggressive - The Celtics must be the more aggressive team. They have to be aggressive on defense and they must be aggressive on the boards. They have to win the 50-50 balls and they also have to take the ball to the basket and not settle for jumpers, especially if the jumpers aren't falling.

X-Factor
Home Court and Back to Back
The Celtics are at home and need to continue to use the boost from the home crowd to play their best. The Hornets are on the road and playing in back to back games so fatigue may be a factor for them.
Veteran NBA official Ken Mauer has officiated 1,545 regular season, 132 playoff, and 10 Finals games during his 26-season career. He was also a member of the crew that officiated the 1993 Europe Tour in London and the 2005 Denver All- Star game. Mauer's resume includes six years of CBA officiating experience, nine years of collegiate officiating experience and 12 years of high school officiating experience in Minnesota. After spending most of his life in Minnesota, Mauer has settled in Ft. Myers, Fla. where he can still watch his cousin, Joe Mauer, with the Twins in spring training. Mauer was a three sport athlete in college at Minnesota where in 1977 he recieved All Big 10 baseball honors.
Mauer is very quick to call technicals and in one game, once ejected Doc less than 3 minutes into a game, and that was before the new "Respect the Game" rules. In a recent Timberwolves game he might have set the record by calling 5 technicals in a 10 second span. Just what we need, another Tech- happy ref. The Celtics have to be on their best behavior with Mauer calling the game.
Mauer was one of the refs charged with tax evasion and obstructing federal tax laws for receiving substantial taxable income from 1989 through 1994 and failing to declare it. He was one of the refs in the controversial Miami/Dallas Finals where the foul calls were totally lopsided, giving the Heat the title. In a Suns/OKC game last season, Mauer told Zabian Dowdell not to be a bitch about the calls. Dowdell asked him if he'd say that off the court and Mauer ejected him from the game for it.
The Celtics are 0-1 this season and 6-4 in their last 10 games with Mauer officiating. In 3 games last season he let both teams play and the officiating was good. In one loss to the Hawks last season, 18 fouls were called on the Celtics and 8 on the Hawks and the officiating was terrible. In his last game for the Celtics last season, ECF Game 2 vs the Heat, the Heat shot 47 free throws to 29 for the Celtics. He failed to call a foul on Wade for hitting Rondo in the head on a layup even though he was in position to see it clearly. He also failed to call a foul on Wade for kicking KG who was going up for a layup when he was again the ref in position to do so. He called a questionable clear path foul on Pietrus. Pierce fouled out on a very questionable call, joining Pietrus and Dooling with 6 fouls. LeBron James took 24 free throws himself. The loss this season was in OT to the Bucks who shot 36 free throws to 20 for the Celtics. They refused to call an intentional foul at the end to stop the clock. They also ignored an elbow by Ilyasova to Green's head that left him on the floor and injured, even through Mauer was right there and saw the play. The Hornets are 1-0 this season and 6-4 in the last 10 games with Mauer. It's tough to know which Mauer will show up - the good one that lets them play or the bad one that tries to control the game and make it about himself. His home W/L record this season is 20-8.
Derrick Collins has officiated 668 regular season games and 14 playoff games in 11 NBA seasons. Prior to joining the NBA, he officiated five seasons in the CBA and three in the WNBA, where he worked two CBA Finals and three WNBA Playoffs and Finals. He has seven years of collegiate officiating experience in various conferences (Big 12, Sun Belt, Conference USA, Southland, SEC, TAAC, OVC and SWAC), and Southland Conference semifinal game. Collins also officiated at the high school level in Louisiana. Collins was a member of the Xavier basketball team for four seasons, an honorable mention All- American, and received his Bachelor of Arts degree in Mass Communications.
Collins was a victim of both Hurricane Katrina and Rita and basically had to start all over in the aftermath. The Celtics are 1-1 this season, the loss being a preseason game with Philly in which the officiating was fairly even. The win was in OT vs the Mavs and the Celtics took 30 free throws to 17 for the Mavs. The Celtics are 3-7 in their last 10 games with Collins. The Hornets are 1-2 this season and 3-7 in their last 10 games with Collins. His home W/L record this season is 21-12.
Kevin Cutler is entering his third NBA season after having officiated 108 games in his first two seasons. Cutler owns six years of collegiate officiating experience, including the 2009 N.I.T. and the 2010 NCAA Tournament. Additionally, Cutler worked two NBA D-League Finals as well as the 2008 NBA D-League All-Star Game. He was part of a program in the 2010-11 season where D-League officials were brought in to call a few games for evaluation purposes.
Cutler stands out among his peers for one thing, and that is his size. He is the tallest referee in the league, standing 6'8" tall and weighing 270 lbs. He played power forward for two years at Long Beach State, from 1989 to 1991, and was a teammate of NBA players Bryon Russell and Lucious Harris and was their enforcer. It would be nice to have a referee sympathetic to the plight of the big guys on the team who are playing the role of enforcer.
This is Cutler's first game with the Celtics this season and he didn't call any Celtics' games last season. They are 4-0 all time with Cutler on the court. This is the first game he is officiating for the Hornets this season as well and they are 3-5 all time with Cutler on the court. His home W/L record this season is 13-10.