at
Cleveland Cavaliers (22-52) at Boston Celtics (39-36)
Friday, April 5, 2013
Regular Season Game #76, Home Game #38
TV: CSN-NE, FSO, NBA-LP 753(CLE)/754(BOS)
Radio: WEEI, WTAM
TD Garden
Referees: Michael Smith, Karl Lane, Mark Lindsay
The Celtics continue their 4 game home stand as they try to win the season series with the Cleveland Cavaliers. The Celtics currently leads the series 2-1, winning once in Boston, and once in Cleveland, without Kyrie Irving.
The Celtics won the series last season 3-0. All 3 wins were close games with the Celtics winning by 3 points, 3 points and 1 point. This is the last of 4 meetings between these two teams this season and the games in Cleveland were again close with the Cavs winning by 5 and the Celtics winning by 1. In the only game that wasn't close, the Celtics won in Boston 103-91.
The Celtics are 3-7 in their last 10 games while the Cavs are just 0-10 in their last 10. The Celtics are playing well at home with a 26-11 record at the Garden. The Cavs are just 9-28 on the road. The Celtics are looking for their second straight win while the Cavs are hoping to avoid an 11 game losing streak.
The Celtics are still entrenched in the 7th spot in the East. They are 2.5 games ahead of the Bucks, who are in 8th and 2 behind Chicago in 6th and 2.5 behind Atlanta in 5th. The Cavs are playing for pingpong balls but would love nothing better than to play spoiler for the Celtics and get a win in this game.
Probable Starters
Avery Bradley.......Paul Pierce.......Jeff Green......Brandon Bass ........Chris Wilcox

Celtics Reserves
Jason Terry
Jordan Crawford
DJ White
Shavlik Randolph
Terrence Williams
Courtney Lee

Injuries
Rajon Rondo (knee) out
Jared Sullinger (back) out
Kevin Garnett (foot) out
Paul Pierce (ankle) probable
Terrence Williams (finger) probable

D-League
Fab Melo
Probable Starters
Kyrie Irving.....Wayne Ellington....Alonzo Gee....Tristan Thompson.....Tyler Zeller
Cleveland Bench
Luke Walton
Omri Caspi
Kevin Jones
Daniel Gibson
CJ Miles
Chris Quinn
Marreese Speights
Injuries
Anderson Varejao (knee) out
Dion Waiters (knee) out
Key Matchups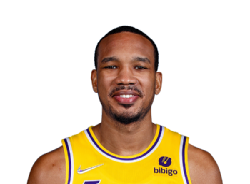 vs
Avery Bradley vs Kyrie Irving
The last time these two met, in a loss in Cleveland, Irving scored 40 points and Avery vowed that he would never do that again. I expect Avery to take this one personally and give a little extra on defense to try to shut Irving, who is averaging 31 points in two games against the Celtics, down.
vs
Chris Wilcox vs Tyler Zeller
Zeller is averaging 12.3 points, 7.3 points, and 1.3 blocks in 3 games against the Celtics this season. Chris needs to keep Zeller off the glass and out of the paint.
Keys to the Game
Rebound - Rebounding is mostly desire and effort. When the Celtics put out the effort to out-rebound their opponents, the effort tends to spread to every area of the game and they usually get the win. In their last meeting, the Cavs out rebounded the Celtics 46-37, including 9-2 on the offensive end. The Cavs are second in the league in second chance points and the Celtics must crash the boards as a team to keep them from racking up second chance points in this game.
Defense - Defense is the key to every game. The Celtics won banner 17 with defense and if they want to win banner 18 they must once again do it with defense. They have struggled with defense without KG, but every player must put out maximum effort on the defensive end with the playoffs coming up, as defense becomes even more important in the playoffs. They must find their defensive identity and make it a priority in every game.
Stay Focused and Take Care of the Ball - How many times have we seen the Celtics get a lead and then lose their focus and start to turn the ball over and miss jumpers. The Celtics must stay focused. They have to hit their free throws, take care of the basketball and limit turnovers, and focus on playing team basketball.
Be Aggressive - The team that is more aggressive and plays like they want it more will get more calls and will usually get the win.
The Celtics must be more aggressive in going to the basket, in grabbing rebounds, in playing defense, and in going after loose balls. They can't play tentatively. They have to be the more aggressive team.
X-Factors
Home Court and Injuries
The Celtics are playing at home and hopefully that will give them a boost in this game. They are still missing KG, but hopefully Pierce's ankle will be better and he will be able to play. Also, hopefully TWill's finger won't hold him back as he is just finding his role on the team.
A winner of the Vanguard Club Achievement Award in recognition of outstanding accomplishments in the field of sports, NBA veteran official Michael Smith has officiated 1,131 regular season and 31 playoff games, as well as the 1997 Schick Rookie Game, the 2000 Mexico Challenge and the 2003 NBA Europe Games.
In addition to his 19 seasons of NBA officiating experience, Smith has five years of CBA officiating experience and eight years of collegiate officiating experience in the Big Ten, SEC and Conference USA. Smith also has 10 years of high school officiating experience and was a member of the crew that officiated the 1990 McDonald's High School All-America Game. Smith's athletic experience includes playing basketball and baseball at South Side High School in Memphis,Tenn.
The Celtics are 3-0 with Smith this season and 7-3 over their last 10 games. All 3 games this season were evenly officiated. The Cavaliers are 1-3 this season and 3-7 over their last 10 games with Smith. Smith was one of the referees Mark Cuban received a $75,000 fine for criticizing in an OKC/Mavs game last season. His home W/L record is 37-21.
Karl Lane enters his second year having officiated 44 regular season games. Lane's experience includes four seasons and 167 games officiated in the D-League. He also has four seasons of NBA preseason game experience and has worked in NBA summer camps for six years. In addition to his professional experience, Lane officiated collegiate games for nine years in the SWAC and Gulf South Conference and has nine years of high school officiating experience. Lane worked for the Pulaski County Special School District in Little Rock, AR as an In‐School Suspension Teacher for 2 years before beginning his career as a referee.
This is his 8th game officiating for the Celtics over his career. The Celtics are 6-2 in those games. In the last game last season vs the Cavaliers, Lane got under Tommy's skin a bit and after 3 bad calls in a row, Tommy said "This guy doesn't have a clue. His name's Lane. They should show him the highway." Lane called 4 game this season, a loss to Brooklyn in the preseason and a loss to the Pistons where they shot 31 free throws to 25 for the Celtics and there were several blown calls both ways. The 3rd game this season was a win over Chicago. The officiating was terrible and Lane once again got under Tommy's skin after 3 terrible calls in a row. Then to top it off, with 6.2 seconds left, he made a terrible call that fouled Avery out. The most recent game was an OT win over Atlanta and the officiating was decent. This is his 8th game for the Cavs and they are 0-8 in those games. They are 0-5 with Lane this season. His home W/L record this season is 32-14.
Mark Lindsay has officiated 283 games in his five NBA seasons. Prior to working in the NBA, he worked for five seasons in the NBA Development League, officiating 116 games, including playoff games in 2005, 2006 and 2007. Lindsay received a Bachelors degree in Elementary Education and graduated with honors from West Chester University where he was a three year letterman on the Men's Varsity Basketball team. He later worked as a teacher and a real estate sales agent before joining the NBA. He also officiated in several college conferences, including the ACC, Colonial Athletic Association, Atlantic Sun, Big South and Ohio Valley Conferences. Away from basketball he does motivational speaking engagements for professional groups and youth basketball clinics. He volunteers every summer at referee training camps to help younger officials learn the craft and has consistently been a proud contributor to the Juvenile Diabetes Research Foundation.
The Celtics are 4-1 this season and 7-3 in their last 10 games with Lindsay making the calls. The first win was a 101-95 win over Chicago where the Bulls shot 31 free throws to 16 for the Celtics and there were more than a few questionable calls. The Second win was in OT over the Mavs where the Celtics shot 30 free throws to 17 for the Mavs and the Celtics got the benefit of a lot of calls. The third win was in OT over Miami where the Celtics shot 27 free throws to 20 for the Heat and the officiating was pretty good. The loss was a 112-100 loss to the Spurs and the officiating was fairly even. The most recent win was over the Pacers where they pretty much let them play but the questionable calls all went against the Celtics. The Cavs are 0-2 this season and 3-7 in in their last 10 with Lindsay. His home W/L record this season is 33-24.