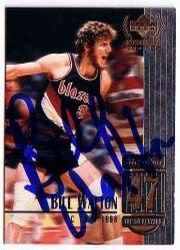 at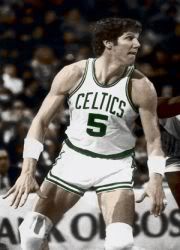 Portland Trailblazers (33-28) at Boston Celtics (36-25)
Wednesday, March 2, 2016
7:30 PM ET
Game #62, Home Game #31
TV: CSNNE, CSNNW, NBA-LP 755(DTV); 753(Xfinity)
Radio: 98.5 Sports Hub, Rip City Radio 620
TD Garden
Referees: Tony Brothers, Mark Ayotte, Eli Roe

The Celtics continue their home stand as they host the Portland Trailblazers for the first of 2 meetings this season. They will meet again on March 31 in Portland. They split the series 1-1 last season with each team winning on the road. The Celtics won in Portland 90-89 when Evan Turner hit a 3 from the right corner with 1.9 seconds to go. The Blazers won 94-88 in Boston.

Portland has won 4 of their last 5 games against the Celtics, and they have won the last two played in Boston. These are two of the hottest teams in the league with the Celtics winning 14 of their last 18 games and their last three overall. The Blazers have won 14 of their last 16, and they have also won three straight. The Celtics are looking for their 12th straight home win while the Blazers are looking for their 7th straight road win.

The Blazers are playing in the 4th game of a six-game Eastern Conference road trip. They are playing in the second of back-to-back games, having beaten the Knicks in New York on Tuesday night. The Celtics can only hope that they will be tired so that the Celtics can out run them in this game.
Boston is still holding at 3rd in the East and are just 1.5 games ahead of Miami, who beat Chicago on Tuesday night. The Celtics are 3 games ahead of Atlanta, who are currently in the 5th spot. Portland is 7th in the West and are tied record-wise with Dallas, who are in the 6th spot because they hold the tie breaker. Portland is 3.5 games up on Houston, who are in the final playoff spot in the West. Both teams have a lot to play for and both need the game for playoff positioning. The Celtics have to come out motivated and play hard the entire game because the Blazers definitely will.
The Blazers are healthy with no reported injuries.
Kelly Olynyk
is still out with the shoulder injury, and
James Young
is day-to-day with a calf injury.
Isaiah Thomas
(wrist),
Avery Bradley
(ankle/knee) and Marcus Smart (thumb) are all banged up but expected to play.
Probable Starting Matchups
Point Guard
vs

Isaiah Thomas vs

Damian Lillard



Shooting Guard

vs

Avery Bradley vs CJ McCollum

Small Forward

vs



Jae Crowder

vs

Al-Farouq Aminu



Power Forward

vs



Amir Johnson

vs

Noah Vonleh



Center

vs



Jared Sullinger

vs

Mason Plumlee





Celtics Reserves
Evan Turner
RJ Hunter


Jonas Jerebko




Terry Rozier




Tyler Zeller




Marcus Smart




Jordan Mickey



Head Coach


Brad Stevens



Injuries
Kelly Olynyk (shoulder) out
James Young (calf) day to day
Avery Bradley (knee/ankle) expected to play
Isaiah Thomas (wrist) expected to play
Marcus Smart (thumb) expected to play



Blazers Reserves


Cliff Alexander




Pat Connaughton




Allen Crabbe




Ed Davis




Maurice Harkless


Gerald Henderson


Chris Kaman




Meyers Leonard




Luis Montero




Brian Roberts



Head Coach


Terry Stotts



Injuries
None

Key Matchups

vs

Isaiah Thomas vs Damian Lillard
Isaiah will have his hands full guarding Damien Lillard, who has been playing with a chip on his shoulder after being left off the Western All-Star team. He is averaging 25.4 points, 4.3 rebounds, and 7.0 assists per game. Lillard has gone for at least 30 points in seven of his last eight games with an average of 33.3 points per game in that span. If Isaiah struggles to slow him down, we may see Marcus Smart on him to wear him down a bit.


vs

Avery Bradley vs CJ McCollum
While Isaiah is working to guard Lillard, Avery will have a challenge of his own trying to stay with CJ McCollum, who is averaging 20.8 points, 3.6 rebounds and 4.3 assists. The Celtics will need to play tough defense to try to control Portland's high scoring back court duo.
Keys to the Game
Push the Pace The Celtics play best when they are running on every possession and running back quickly on defense as well. With the Blazers playing on an extended road trip and playing back-to-back, the Celtics especially need to push the pace in this one.

Rebound - The Celtics must make an extra effort to grab rebounds in order to give themselves extra possessions as well so as to keep the Blazers from cashing in with second chance points. The Blazers are 5th in the league in rebounding with 45.8 per game and the Celtics are going to have to work hard to beat them on the boards.

Defense - The Celtics have hung their hats on their defense for the most part this season but have let it slip just before and just after the All-Star break. They must play tough in your face defense especially to keep Lillard and McCollum from having big games. They especially must defend the three-point line or the Blazers will make them pay since they are averaging 36.1% from beyond the arc.

Be Aggressive - The Celtics have to be the team that works harder and wants the win more. They have to dive for loose balls, go for every rebound and just hustle on every play. They have to be aggressive in getting to the basket as well and not settle for outside shots, especially if they aren't falling. They need to outwork the Blazers who should be feeling the effects of travel and playing two nights in a row.

X-Factors
Officiating Factor - The officiating is an X-factor for every game. Every officiating crew calls games differently. Some call every little foul making it difficult to get any rhythm and some let the teams play. Some refs have an agenda and call the game for or against a particular team or player or to favor the home team. And there are always star calls no matter who the referees are. Regardless of how the game is called, the Celtics need to play through it and keep their focus.

Focus Factor - The Celtics are going for their 12th straight home win. They are also fighting to stay in the 3rd spot in the East ahead of a Heat team that is playing very well. They must keep their focus and come out strong and play hard as a team for the full 48 minutes.

Official Report
Tony Brothers
Tony Brothers is entering his 22nd season as an NBA official and has officiated 1,270 regular season games, 84 Playoff games and five NBA Finals games during his career. He was a member of the crew that officiated the 1996 Mexico Challenge, 1998 Schick Rookie Game, 1999 McDonald's Championship in Milan, Italy and the 2008 China Games.Prior to joining the NBA, Brothers spent four years officiating in the CBA, including three CBA Finals and a CBA All-Star Game. He has one year of collegiate officiating experience at the Junior College level. Brothers also has seven years of high school officiating experience in Virginia, including three state tournaments.

Two seasons ago, in a game vs the Knicks, twice Brothers made the correct call from across the court after Dick Bavetta, who was standing right on top of it, missed the call. All in all, Brothers used to be one of the better refs in the league, but seems to be getting worse and worse as the seasons go on. In a game last season against the Lakers, he was terrible. He was the referee who ejected Isaiah Thomas on a bogus technical call, which has since been rescinded. He also missed a clear travel and double dribble by Lin right in front of him at a very crucial time. There were bad calls and phantom calls all game. The Lakers shot 38 free throws to 27 for the Celtics. Even the Lakers fans were complaining about the officiating going their way all game. Here is a comment from the Lakers boards that says it all, "The Refs are screwing our tank."

This season, in the loss to Dallas, the officiating was terrible. After they called 2 clean blocks by the Celtics fouls, Tommy yelled, "That's 2 strikes against them." Then after failing to call a Parsons elbow to Smart's head right in front of the ref, Tommy yelled "This is getting obnoxious." They were so bad they even got an "Oh, come on!" from Mike who rarely complains. Here are just a couple comments from many from Mavs fans:
"Curious sequence there. Phantom foul on Bradley, Lee gets mugged - no call, and ticky tack foul on Lee"
"I'd be pissed if I was a Celtics fan at this officiating."
"I'll take the win but without the refs help, we lose this one."
Dallas shot 35 free throws to 24 for Boston, even after several intentional fouls by Boston at the end. Brother was also the crew chief in the game against the Timberwolves. In that game calls went the Celtics way at first. After 2 technical fouls against Minnesota's bench things reversed and calls went mostly the Wolves way. Again, the Timberwolves fans said it best:
"The refs were the MVP tonight for us."
"It's weird being on the other side of poor officiating."
"Free throws the only thing keeping us afloat in this one."
"We're getting all the calls we didn't get other nights."
When fans admit they are getting help from the refs, you know that the officiating is bad. Minnesota shot 32 free throws to just 16 for the Celtics. In a Pacers game this season, they mostly let both sides play but missed a couple of big calls that even the ESPN announcers mentioned. One was an out of bounds play and the other was an offensive foul against Amir that was not called. Other than a few glaring calls, they weren't all that bad in that game. It's funny that before the game, both fan bases were bemoaning the fact that Brothers was one of the refs.

He called a game vs the Kings this season and again, the officiating was terrible. The officials allowed a lot of contact by the Kings but none by the Celtics. Again, the Kings fans said it best:

"Hahaha these refe are bad. That was definitely a foul on Rondo."

"We can use all the help we can get. I imagine Boston fans aren't too happy with the officiating today."

"I'd be furious if I was a Boston fan."
The free throws at the end of the 3rd quarter 17-5 in favor of the Kings. After several intentional fouls by the Celtics to stop the clock, the final total was 19-15 in favor of Sacramento. The Celtics took no free throws in either the 2nd or 3rd quarters. You never know what you will get with Brothers as the lead ref. Sometimes he is good and sometimes he is very bad. The Celtics are 4-2 this season and 5-5 in their last 10 with Brothers. The Blazers are 1-2 this season and 3-7 in their last 10. His home W/L record this season is 24-19.

Mark Ayotte
Mark Ayotte completed his 11th NBA season having officiated 658 regular season games and two playoff game Prior to joining the NBA, Ayotte was a WNBA official for four years and a CBA official for three years. He spent one year officiating in the NBA D-League.

Ayotte has 12 years of collegiate officiating experience, having worked in the Pac-10, Big Sky and West Coast conferences. He officiated in the Pac-10 Conference Tournament and the Big Sky Conference Tournament, including the finals. Ayotte also was an official for the preseason and postseason NIT. He has 10 years of high school officiating experience in the state of Arizona.

The Celtics are 0-2 this season and 1-9 over their last 10 games with Ayotte. Ayotte has been good for the most part, but has had a few games where the calls were questionable and the officiating uneven. The Blazers are 4-2 this season and 5-5 over their last 10 with Ayotte. Ayotte was one of the refs in the Mavs/OKC game two seasons ago in which Marc Cuban was fined $75,000 for criticizing the referees as among the worst he has seen. Ayotte has a home W/L record this season of 23-21.

Eli Roe
Eli Roe has officiated 558 regular season games during his first 10 NBA seasons. Prior to joining the NBA staff, Roe officiated in the CBA, NBA Development League and WNBA. He officiated in the NBA D-League Finals for two years, the D-League playoffs for four years and the WNBA Playoffs for two years. At the collegiate level, Roe refereed in the SEC, ASUN and OVC conferences and numerous Division II and III, NAIA and Juco league games. He also worked in four Division I postseason conference tournaments.

Roe tends to be inconsistent in his calls and can make the calls favor one team over another on any given night. He is also inconsistent with block/charge calls. In Roe's final game with the Celtics 2 seasons ago, a win over the Clippers, Roe made so many bad calls that Tommy yelled "Eli! I hate Eli! I hate him!" He's been decent in the Celtics games he's called recently, however. The games with Roe last season were well officiated. In the games this season, they let both teams play and didn't favor either team. The Celtics are 4-0 this season and 9-1 in their last 10 games with Roe. The Blazers are 2-2 this season and 6-4 in their last 10 games with Roe. Roe's home W/L record this season is 25-19.