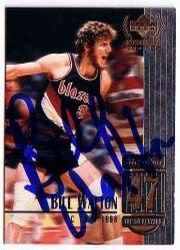 at
Celtics.jpg&container=blogger&gadget=a&rewriteMime=image%2F*" data-orig-src="http://i17.photobucket.com/albums/b58/FLCeltsFan12/waltonCeltics.jpg" class="bbc_img" />
Portland Trailblazers (18-26) at Boston Celtics (26-16)
Saturday, January 21, 2017
5:00 PM ET
Game #43, Home Game #21
TV: CSNNE, CSNNW, NBA-LP 751(DTV); 751(Xfinity)
Radio: 98.5 Sports Hub, Rip City Radio 620AM
TD Garden
Referees: Bill Kennedy, Eric Dalen, Josh Tiven

The Celtics continue their home stand as they host the Portland Trailblazers for the first of 2 meetings this season. They split the series 1-1 last season with each team winning on their home court. The Trail Blazers have won five of their past seven games against the Celtics,
including two of their past three games in Boston.

Portland is playing in on the second night of back to back games. They lost to the Philadelphia 76ers by one point on Friday night. Portland is 3-6 overall on the second night of back to back games. They are 0-5 when that second game is on the road. The Celtics have been off since Wednesday and will not play again until Tuesday.

The Celtics had won 7 of their last 8 games before dropping Wednesday's game against the Knicks. They are 7-3 in their last 10 games while the Blazers are 4-6 in their last 10 games. The Blazers have lost 4 straight games and are 7-18 on the road while the Celtics are 13-7 at home.

Avery Bradley is expected to this game with the sore Achilles that kept him out of the last game.

Tyler Zeller

(sinus) and

James Young

both practiced on Friday and may finally be available for this game. They will be a game time decision.

Marcus Smart

will more than likely start for Bradley once again.



Festus Ezeli

will miss this game for the Blazers with a knee injury. The game notes for the Blazers show their normal starting lineup with Aminu at small forward and Harkless at power forward. However, on Friday night, they started Evan Turner at the 3 and Noah Vonleh at the 4 so we may see that same lineup for this game.

Probable Starting Matchups
Point Guard

vs



Isaiah Thomas

vs

Damian Lillard



Shooting Guard

vs

Marcus Smart vs CJ McCollum

Small Forward

vs



Jae Crowder

vs

Al-Farouq Aminu



Power Forward

vs



Al Horford

vs

Maurice Harkless



Center

vs



Amir Johnson

vs

Mason Plumlee





Celtics Reserves


Gerald Green




Terry Rozier




Jonas Jerebko




Kelly Olynyk




Demetrius Jackson




Jaylen Brown




Jordan Mickey



Injuries


Avery Bradley

(Achilles) out
James Young (ankle) questionable
Tyler Zeller (illness)

Head Coach


Brad Stevens





Blazers Reserves


Pat Connaughton


Allen Crabbe


Ed Davis




Jake Layman




Meyers Leonard




Shabazz Napier




Tim Quarterman


Evan Turner
Noah Vonleh

Injuries
Festus Ezeli (knee) out


Head Coach


Terry Stotts

Key Matchups

vs

Isaiah Thomas vs Damian Lillard
Isaiah will have his hands full guarding Damien Lillard who is averaging 26.1 points, 4.9 rebounds, and 6.0 assists per game. Lillard scored 30 in the Blazers loss to the Sixers on Friday night and will be tough to slow down.


vs

Marcus Smart vs CJ McCollum
While Isaiah is working to guard Lillard, Marcus will have a challenge of his own trying to stay with CJ McCollum, who is averaging 23.4 points, 3.5 rebounds and 3.7 assists. The Celtics will need to play tough defense to try to control Portland's high scoring back court duo.

Keys to the Game
Defense - Defense is a key to winning every game. The Celtics have not been playing the tough defense this season that they were known for last season. Against the Knicks, the Celtics' defense was not good at all. They must play tough in your face defense especially to keep Lillard and McCollum from having big games. They especially must defend the 3 point line or the Blazers will make them pay since they are averaging 36% from beyond the arc.

Rebound - The Celtics must make an extra effort to grab rebounds in order to give themselves extra possessions as well as to keep the Blazers from cashing in with second chance points. The Celtics were badly out-rebounded by the Knicks and lost that game. The Celtics are 11-0 when they out-rebound their opponents. The Celtics simply must work harder on the boards if they want to win this one.

Be Aggressive - The Celtics have to be the team that works harder and wants the win more. They have to dive for loose balls, go for every rebound and just hustle on every play. They have to be aggressive in getting to the basket as well and not settle for outside shots, especially if they aren't falling. They need to outwork the Blazers who should be feeling the effects of travel and playing two nights in a row.

X-Factors
Officiating Factor - The officiating is an x factor for every game. Every officiating crew calls games differently. Some call every little foul making it difficult to get any rhythm and some let the teams play. Some refs have an agenda and call the game for or against a particular team or player or to favor the home team. And there are always star calls no matter who the referees are. Regardless of how the game is called, the Celtics need to play through it and keep their focus.

ET vs IT Factors - There is the ET factor as he comes back to the Garden for the first time. Like most players he is going to want to get a win against his former team and his teammates will play harder to help him get that win. Also, IT was snubbed for the All Star starting spot and will be motivated to play even harder than he usually does and that's a scary thought for opponents.

Focus Factor - The Celtics weren't focused against the Knicks and allowed the Knicks to out play them and out rebound them. The Celtics underestimated the Knicks and if they underestimate the Blazers and let them play harder than them, they will have another loss.